HT3563A/B series battery testers are designed for the new measurement requirements of the battery industry. They are special for measurement use in low-resistance batteries, large-scale lithium battery packs and fast product sorting in production lines.
The HT3563A/B series is capable of simultaneously checking internal resistance (IR) and battery voltage (OCV) at high speed. The product has high resolution, good stability, short test cycle, exquisite appearance, powerful function and various types of interfaces, which make it suitable for product development and automation production line.
With the technology advantage of Hopetech in battery internal resistance testing for many years, HT3563A/B series are able to offer a high resolution of 0.1uΩ and minimum resolution of 10uV.
Equipment with its standard features RS232C and hander interfaces, HT3563 series offer automatic measurement on batteries and a max measurement speed up to 50 times/sec.
The HT3563A/B series and 3564 have the same appearance and size, only their test voltage is different
Resistance minimum resolution 0.1uΩ, minimum voltage resolution 10uV
Minimum test cycle only 10mS
The maximum test voltage up to 1000V (HT3564 only)
Standard various interfaces for automatic test equipment
Strong anti-interference ability
AC four-terminal method, measure low-resistance in high-precision
Available automatic test function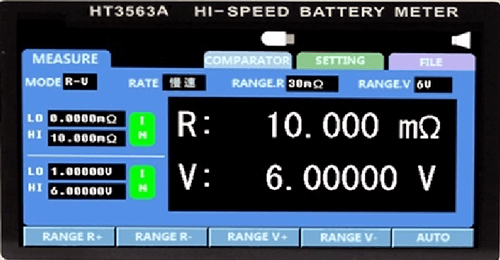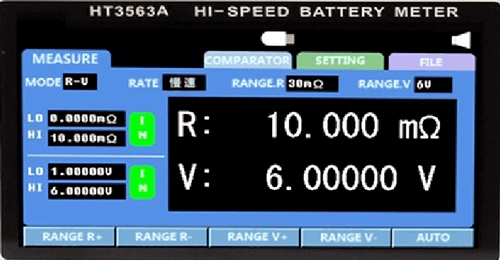 10μV~300V 3563A Battery Tester Operation Interface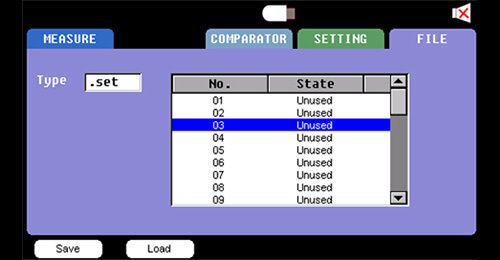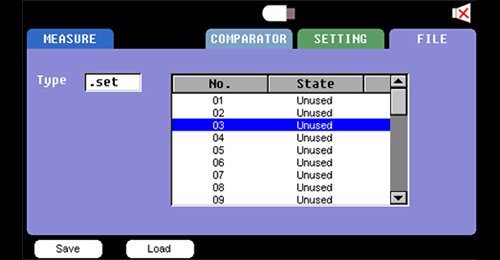 10μV~300V 3563A Battery Tester Choosing Comparator Record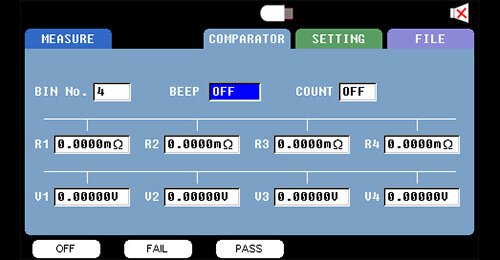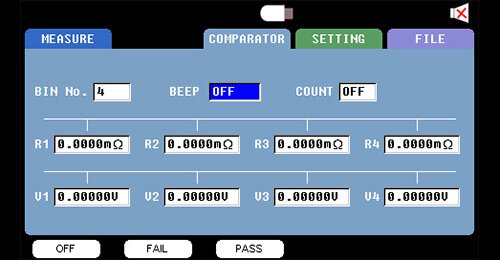 10μV~300V 3563A Battery Tester Beeper Configuration
Model
HT3563A
Display
4.3 inch  TFT-LCD display
Measurement parameters
ACR,DCV
Resistance
Accuracy
0.3%
Range
 0.1μΩ ~ 3kΩ
Voltage
Accuracy
0.01%
Range
10μV~300V
Signal Source
Measurement current frequency:1kHz; Open circuit voltage:<5V;Test current:<100mA
Range
7 different ranges-3mΩ,30mΩ,300mΩ,3Ω,30Ω,300Ω,3KΩ;
Auto and manual modes are available in each range
Measuring speed
100 meas/sec.,50 meas/sec., 20 meas/sec., 3 meas/sec.
Calibration
Short-circuit reset for all ranges;
Comparator
30 sets of data records, 4 bins sorting, bin count
Others
data/report save, USB disk export,
Trigger mode
Internal/manual/external/bus trigger
Interface
RS-232/485, Handle (PLC interface), USB, Ethernet
Power supply
Voltage: 100VAC~256VAC; Frequency: 50Hz~60Hz;
Power(max)
15VA
Dimension(L*W*D)
325 mm*215 mm*96.5 mm
Weight
3 kg
Standard accessories
HT9363A test clip, HT9800 communication cable,PB36 connector, power cord
Inspection of high-voltage battery pack and battery module
High-speed mass production inspection of various batteries
For large, medium and small (low impedance) component inspection and high volume production inspection
Special fuel cell stack inspection
Research and development measurement for batteries
Simultaneously check internal resistance (IR) and battery voltage (OCV) at high speed

Fast sorting in automatic lithium battery production line.
Thanks to HT3653A high precision and functional design, Hope Instrument battery tester is the tailor-made solution for your battery internal resistance and voltage test, small scale battery formation, capability grading, battery pack testing, etc.
With the rapid development of electronic products like cell phones, laptops, new energy electronic vehicles and other portable electronic devices, there is a higher need in batteries manufacturing. Meanwhile the requirement for batteries has become higher and more accurate. Hope instrument HT3563A reliable precision internal resistance battery tester is suitable to offer fast sorting in battery automatic production line and greatly help battery manufacturer to improve productivity under good product quality control.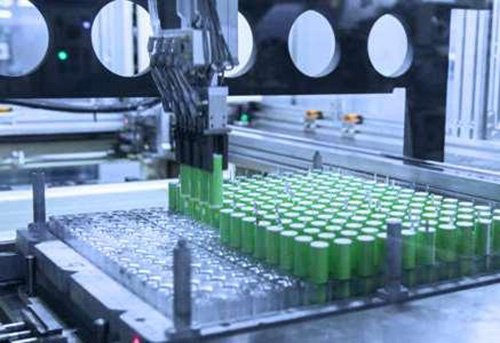 High-voltage 10μV~1000V application in battery testing.
The difficulty of high-voltage battery testing is that high voltage will impact the internal circuit through the isolation capacitor CS, and the reduced capacity value will reduce the impact of high voltage on internal circuits, but too high capacitive reactance will cause excessively high open circuit voltage, which cause hidden damagers to human body and battery itself. Hope Instrument solves this problem very well and HT3563 series can test max voltage of 60~1000V for the battery packs.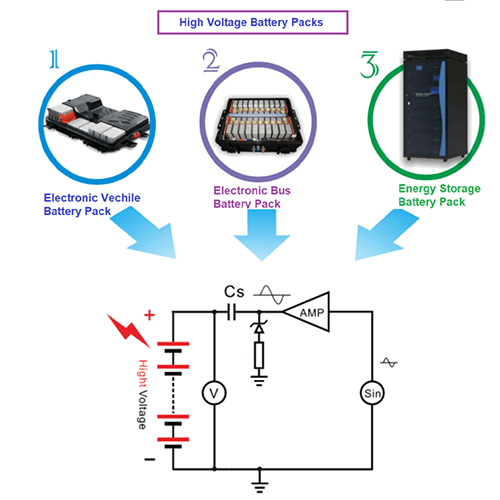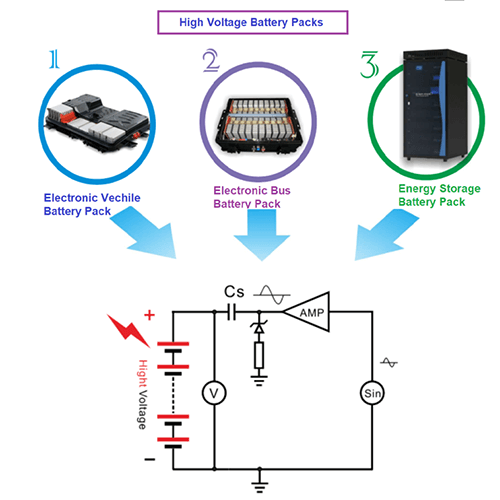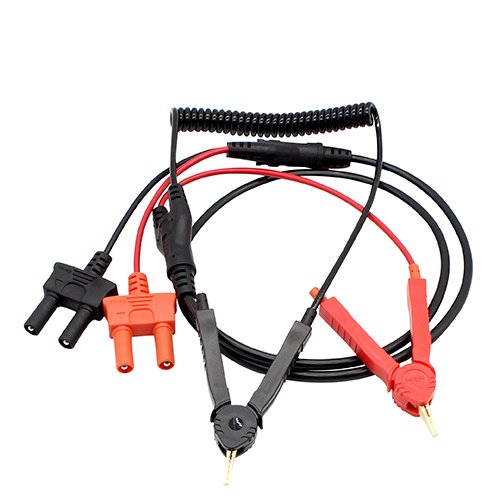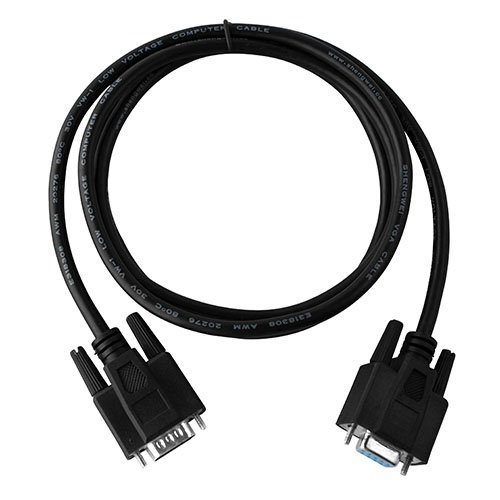 HT9800 Communication Cable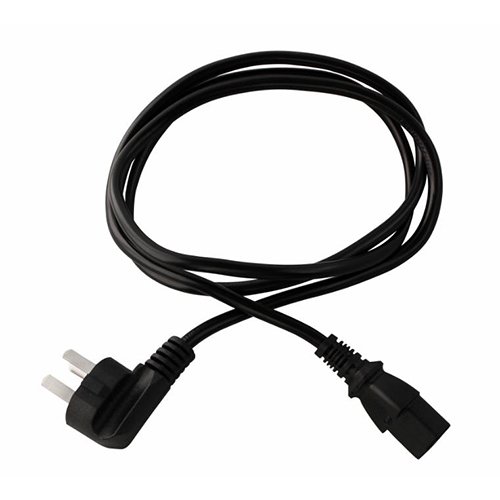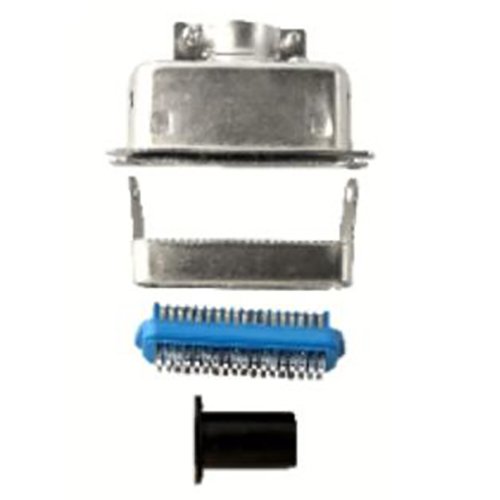 More models for difference specification available
| | | | | |
| --- | --- | --- | --- | --- |
| Model | HT3563 | HT3563A | HT3563B | HT3564 |
| Max Test Voltage | 10μV~60V | 10μV~300V | 10μV~800V | 10μV~1000V |
3563 battery tester high voltage application 10μV~1000V
Expanded multi-channel battery tester HT3563A-12 and HT3563A-24
To expand HT3563A Battery Tester to 12-channel or 24-channel Multi-channel tester for supporting tool for automated production line or batch testing requirement. The built-in card is 12 channels per card.
Specification Selection Table
Model
Channel
Application
Performance characteristics
HT3563
Single
General use
Single test for all sizes of batteries
HT3563A -12H
MOSFT
12-channel
Single cell battery
Fast scanning speed, durable MOSFT
Relay
Battery pack in series
Slower speed and high pressure resistance
HT3563A -24H
MOSFT
24-channel
Single cell battery
Fast scanning speed, durable MOSFT