Established in 2009,Changzhou Hopetech Electronic Technology Co., Ltd. is a modern high-tech enterprise integrating R & D, production, sales and service in electronic test and measurement instrument. Equipped with over 40 experienced workers, 10-people R&D team and factory size 2,000 m², we have won an annual output value of about 30 million.
Over the 10 years effort, Hope Instrument keeps focused in measuring instruments, industrial instruments and relative fields, and its main products have been widely used in many key development areas such as new energy industry, automotive electronics, LED lighting, lithium batteries, power batteries, and electric vehicles.
Through more than ten years of continuous innovation and development, we have established a complete set of standardized process management. Hopetech brand and products have established a good reputation among distributors and consumers in the industry. Hope Electronics has deeply rooted in the hearts of customers with a durable, reliable and stable image, and has become the preferred brand for industry users.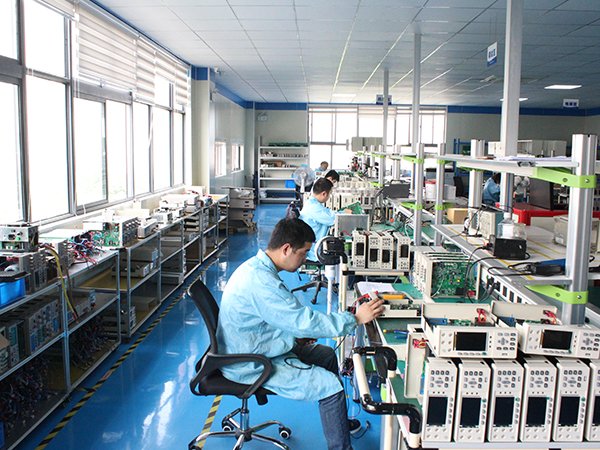 2008
Several like-minded young men established Hopetech Studio with the same interest in testing & research. In 2009, based on the studio,  Hopetech Electronic Technology Co., Ltd. was established.
Developed a high-end battery internal resistance tester and declared two national invention patents in related fields.
In the same year, developed a series of instruments such as insulation resistance tester, DC resistance tester, safety tester, etc.
2010
The "CPLD Controlled AC Milliohm Meter" project was supported by the national science and technology innovation fund of the national science and technology small and medium-sized enterprise
HT3530 high-precision insulation resistance tester passed the evaluation of China Aerospace Fifth Academy successfully.
2014
Entered the photovoltaic industry, developed a PV junction box tester, PV comprehensive safety tester, IV curve tester. A large number of leading enterprises in the industry have become our partners: Trina Solar, Canadian Solar Inc, JA Solar, etc.
No.1 market share in the battery internal resistance meter in China market.
Supplier for influential manufacturers like EVE Energy, Sunwoda , High power International, Optimum China, etc.
2016
Developed large high-voltage wiring harness testing equipment, which is widely used in railway connectors, aerospace, and electric vehicles.
Products is accepted by industry leading companies: SINBON Electronics, Nanjing Connie, Suzhou Aerospace System Engineering, Shenzhen Everwin Precision Technology, Sichuan Yonggui Technology, etc
2018
Hopetech has accumulatively obtained 32 software copyrights, 16 utility model patents, and 2 invention patents.
Entered the new energy vehicle testing industry, and developed a charging gun harness testing system, a charging gun mode 2 testing system, and an automotive PDU testing system
Released programmable electronic loads, programmable power supplies, battery comprehensive test system
2019
Successfully passed the certification of high-tech enterprises
Passed the ISO9001 quality system certification
Won the bid for LONGi Solar's 200 production lines for photovoltaic safety test project and became the largest supplier of safety equipment in the photovoltaic industry.
Moved into a new factory building, using a modern office building and a 2,000 square meter dust-free workshop.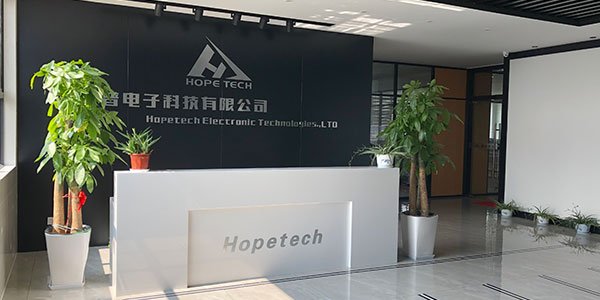 Through continuous growth we could establish our company to be one of the well-known brand provider of in electronic instrument industry in China markets.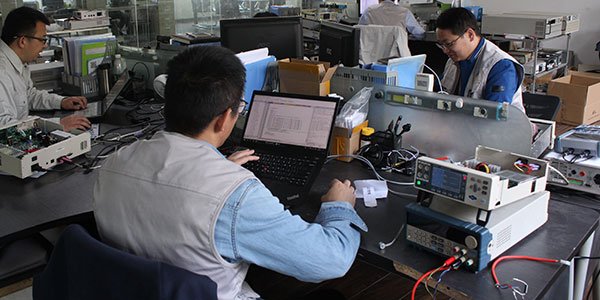 Hopetech has our own research and develop (R&D) team.
Our 10 years' experience helps our customers create electronic products and businesses which are more reliable, efficient, safe and cost-effective.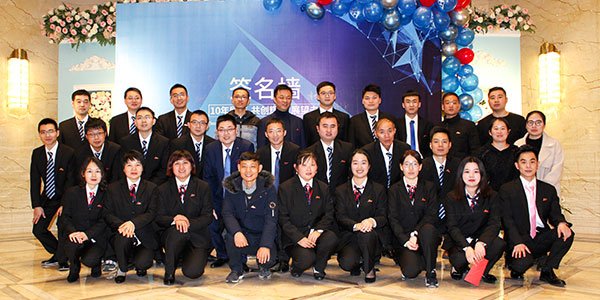 We provide performance, simplicity and flexibility. Customers can easily integrate and automate our power electronics test equipment. We reduce test development times with our total system solutions. Our wide performance ranges and modularity reduce risk and eliminate other test equipment and complexity.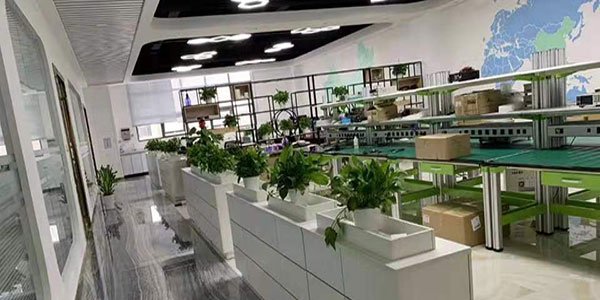 Customer's satisfaction is Hopetech's first pursuit and target. Hopetech insists to provide users with creative solutions for more efficient measurement and higher product quality. Hopetech Instrument has grown to be a well-known brand in electronic instrument industry.
Changzhou Hopetech Electronic Technology participated in the drafting of "Battery Internal Resistance Tester Calibration Specification", which was included in the People's Republic of China National Metrology Technical Specifications, issued and implemented in 2017.
Hopetech successively obtained 4 invention patents, 32 software copyrights; 16 utility model patent certificates.
Our factory passed ISO9001 quality system certification, and was recognized as "Jiangsu High-tech Enterprise" by the Jiangsu Provincial Science and Technology Department. Each product is CE and RoHS marked.
Hot-selling products such as battery internal resistance voltage testers, DC resistance testers high-speed resistance testers, and multi-channel resistance testers have obtained national invention patents and software copyrights respectively. More important, their performance are completely comparable to the similar type products from well-known foreign brands.